Skip to Content
Why You Should Trust the Pros for Pool Maintenance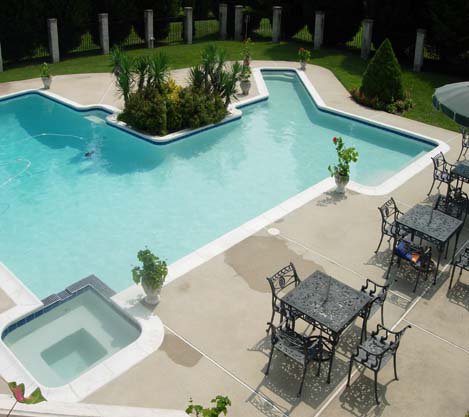 A swimming pool can be a great addition to your property, but it is also a significant responsibility; you must balance the chemicals, skim bugs and leaves out of the water, and keep your basin in generally good shape. Fortunately, you do not have to commit to pool maintenance near Frederick on your own. A professional pool cleaning company can make sure your pool is in top condition at all times. Keep on reading to find out why you should trust the pros for pool maintenance.
Save Yourself the Time
Whether you like to swim 50 laps a day or you just like sitting by the water, there is much to like about your swimming pool. The maintenance portion, on the other hand, does not tend to be as fun. Fortunately, you can skip this part entirely by trusting the pros with your pool maintenance. You might have a full-time job, a family, and hobbies to engage in, leaving you with little free time for other activities. By allowing the professionals to care for your pool, you are free to go about your normal daily activities without any added stress or concern.
Enjoy the Best Results
There are many aspects to consider when it comes to pool maintenance, and it can be a little much for some people to handle. You must balance chemicals, run the filter at certain times, skim the water for bugs and other debris, and tackle a bunch of other responsibilities at the same time. If this seems like an overwhelming amount of work to do and you wonder if you can pull it off, do not hesitate to contact a specialist. Pool maintenance professionals are trained and experienced, so they can masterfully care for your pool.
Get the Job Done
Even if you have the time and you know exactly what to do, it might still be difficult to motivate yourself to maintain your pool. When you schedule regular maintenance with a pool company, you can rest assured that your pool will always get the attention it needs and deserves.
Request an Estimate Today