Skip to Content
Residential Pool Renovations in Maryland
Refresh Your Pool with a Professional Renovation
A swimming pool is always a welcome addition to a home, but sometimes a pool renovation is needed to breathe new life into your outdoor space. Millennium Pools & Spas offers professional swimming pool renovation services for homeowners in Virginia, DC, and Maryland. We're happy to tell you all you need to know about your pool renovation cost, provide some pool renovation ideas, and more. You may be surprised how much can be done to renovate your existing pool once you check out some pool renovation before and after photos. Learn more and get in touch with our pool renovation contractors today to request an estimate.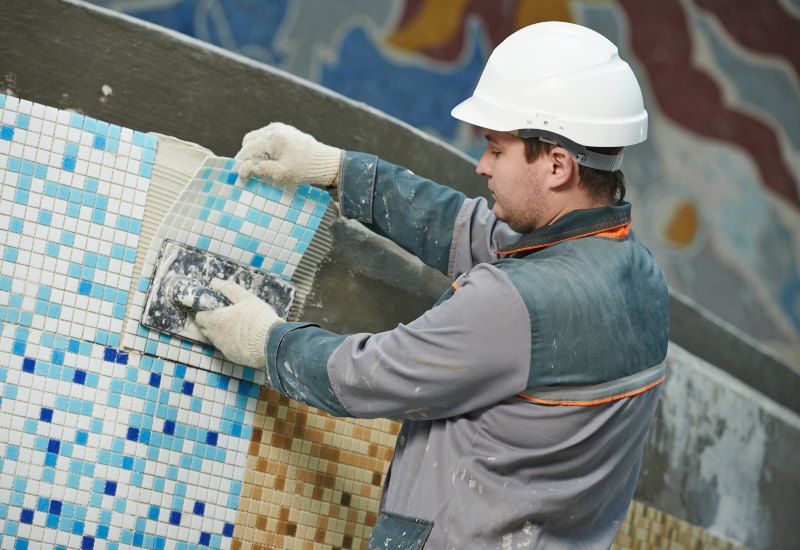 What Is Pool Renovation?
A swimming pool renovation or a swimming pool remodel is a generic term that applies to upgrading your current pool. Keep reading to learn all about what we can do to make your pool more enjoyable for your family. If you've been searching for pool renovation near me, pool renovation companies near me, or the best pool renovation companies near me, you've come to the right place.
Give Your Pool a Whole New Life
Technology has come a long way, ensuring your swimming pool is safer, more energy-efficient, and easier to maintain than ever before. Our team can install a variety of features, such as ultraviolet light with ozone and hybrid backwash-free filtration, saltwater pool system generation, and more. You can also opt for visually appealing features, luxurious add-ons, and a lot more.
What's Involved in the Pool Renovation Process?
Every pool renovation is unique, based on your needs, preferences, and budget. We can extend the size of your pool, add fencing, install water features or a hot tub, add a spa or new deck, and just about anything you can dream up.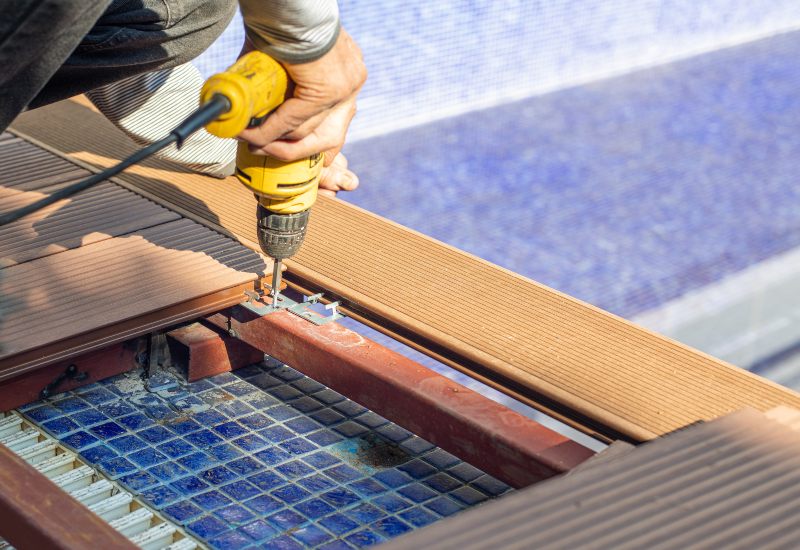 Signs It's Time to Renovate Your Swimming Pool
The best time to renovate your swimming pool is when you're ready, but we can give you a few signs that it's time to renovate your pool. If your swimming pool is leaking water, a renovation or remodel is a good solution. An older pool will likely have inefficient energy usage, and upgrading can save you money and help the environment. Other reasons to have your swimming pool renovated include outdated equipment, such as the pump, filter, plumbing, and lighting, faded decks, and pools that are out of style.
Complete Swimming Pool Renovation & Remodeling Services
Millennium Pools & Spas does it all when it comes to swimming pool renovations and remodels in Virginia, DC, and Maryland. You can count on us for pool resurfacing, replastering, retiling, pool deck remodeling, liner repair and replacement, plumbing updates, lighting installations, modern and luxury feature additions, LED lighting, fire pits, waterfalls, custom rock features, and more.
Why Choose Millennium Pools & Spas?
The team at Millennium Pools & Spas has more than 35 years of experience. We offer residential and commercial swimming pool services, and our customer service sets us apart. Your satisfaction is our top priority, and we offer a 100% satisfaction guarantee. Contact us today to request your estimate.
Request an Estimate
Our estimates are free, professional, and fair. Most estimates require a site visit. Response time will vary depending on the time of the year and the type of request.