Skip to Content
New Commercial Pool Construction in Maryland
New Commercial Construction
Based in the Washington DC Metro area, Millennium Pools & Spas Construction is a design-build construction company with over 30 years of commercial swimming pool experience, specializing in all types of aquatic structures and water shapes.
Hank Lavery and Chris Wilson first founded Millennium Pools and Spas, LLC over a decade ago as a small residential maintenance and service company. Millennium Pools & Spas' dedication to quality service, innovation, and pristine, custom design quickly led Millennium to emerge as one of the aquatic construction and design industry's top leaders.
We Have the Experience You Can Trust
Millennium Pools & Spas construction is an experienced commercial / residential contractor fully licensed to conduct any sized projects in Virginia, and Maryland.
Our commitment to superiority, efficiency, and guaranteed customer approval are just a few of the ways in which Millennium Pools and Spas is reshaping and rebranding the aquatic construction industry. At Millennium Pools & Spas, we understand our brand's success is fully dependent upon the abilities of our team. For these reasons, Millennium Pools & Spas require our team of highly skilled craftsmen, mechanical engineers, and design specialists to constantly engage in advanced courses in order to ensure we are continually providing the most cutting-edge and advanced services available. The value Millennium places on expertise, innovative technique, and dedication has allowed our company to undertake and complete some of the most challenging and large-scale aquatic projects in the D.C. metro area.
In just 10 short years, Millennium Pools & Spas has developed a trustworthy and dependable reputation within the industry, which has allowed us to cultivate and sustain professional partnerships with a variety of others, thereby allowing us to bring the best possible solution and customized perspective to every project. Others we work with include: Millennium Pools & Spas and Renovation, Millennium Pools & Spas Construction Concrete, Millennium Pools & Spas Management, Bradford Products providing Stainless Steel Pools, Kusser Fountain Works specializing in creative innovative fountains, Roman / Wesco fountain design, and many others. Our extensive network of qualified partners enables us to deliver the highest quality product in design excellence. Here at Millennium Pools & Spas, we recognize that no project, no fountain, and certainly no home, is "one-size-fits-all," and we are excited for the potential to extend our invitation for excellence to you.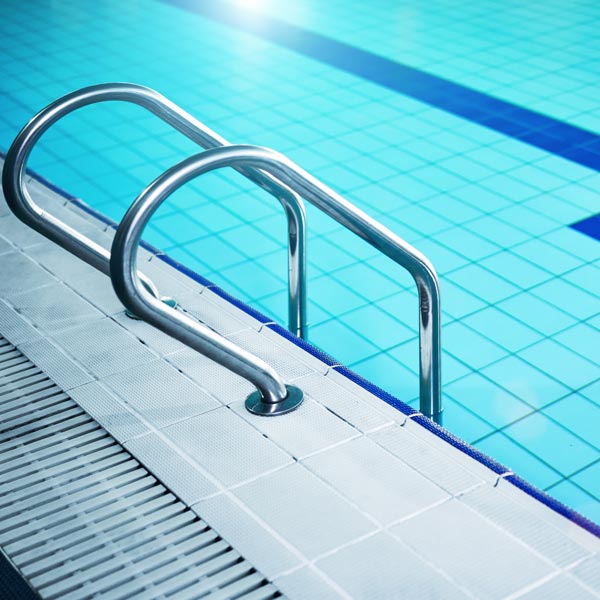 Service Department
From weekly maintenance to installing a new safety cover, Millennium Pools & Spas offers many different pool service packages. We can take care of anything you want – from opening and closing your pool to upgrading your pool to a salt generator
Clients enjoy the ability to make their own choices, backed by the support of decades of professional insight on their side. They are never pressured and are encouraged to participate in the design-build process as much or as little as they desire. We understand the importance of staying on the leading edge of technology and material development in order to give clients the widest range of choices.
We look forward to hearing from you. To contact our office, please call 703-939-5062 or please fill out the requested information.
Projects
River Terrace Special Education Campus: (DC Department of Education) New indoor pool designed especially for special needs children.
South West Towers, Washington DC, 2 New Stainless steel pools on placed on existing 10 story rooftops
Cardoza Senior High School (DC Department of Education) Reconstruction of indoor historic pool in the building that had been sealed up for 50 years.
301 West Broad St, Falls Church VA., New pool in a structural box, 2nd floor
Town of La Plata, New interactive splash pad – Fresh Water
Palisades Recreation Center New interactive splash pad – Raindrop Design
Villages of Leesburg Community Interactive splash pad – Kusser Design
National Zoo Seal/ Sea Lion Exhibit – Splash Pad, Construct a new interactive children's water feature.
Clients
City of Washington DC, Department of General Services
Federal Government, National park Service, Whitehouse
Fairfax County VA
Clark Construction
Hitt Construction
KT Enterprises
Coakley Williams Construction
Millennium Pools & Spas has a Contractor Score of 2053. Download Certificate.
Contact Us Today
Get started on creating a brand new pool at your commercial space today. Our team is committed to providing you with the highest quality service and ensuring that you are fully satisfied with all of our work. Call us now to learn more about our Maryland, Washington DC and Virginia pool service.
Request an Estimate
Our estimates are free, professional and fair. Most estimates require a site visit. Response time will vary depending on the time of the year and the type of request.