Skip to Content
Maintenance & Cleaning Packages
Maintenance & Cleaning Packages for Virginia Pools
Millennium Pools & Spas wants you to get the most out of your pool in Virginia and Washington, DC. Our pool maintenance and cleaning packages keep the water clear and healthy for your family to swim. We go beyond maintenance with a collection of services, such as pool leak detection and repair, pool inspection, pool heater repair, pool pump repair, and pool liner repair. With professional help from our pool experts, you don't have to worry about spending the summer without taking a cool dip in the afternoons.
Maintenance to Keep Your Pool Clean
During pool season, we want to enjoy the best time of the year to its fullest. Keep your pool looking and running at its best from the season's beginning to the end with Millennium Pools & Spas' weekly and biweekly maintenance packages:
Weekly Maintenance
This package includes 15 weekly visits. During your weekly maintenance visit, we check the chemicals, vacuum and skim the pool, backwash the filters, blow the deck area, and balance the water chemistry.
Biweekly Maintenance
In a total of eight visits during the season, we perform the same as the weekly maintenance package. Add pool opening and closing to either package for complete seasonal service.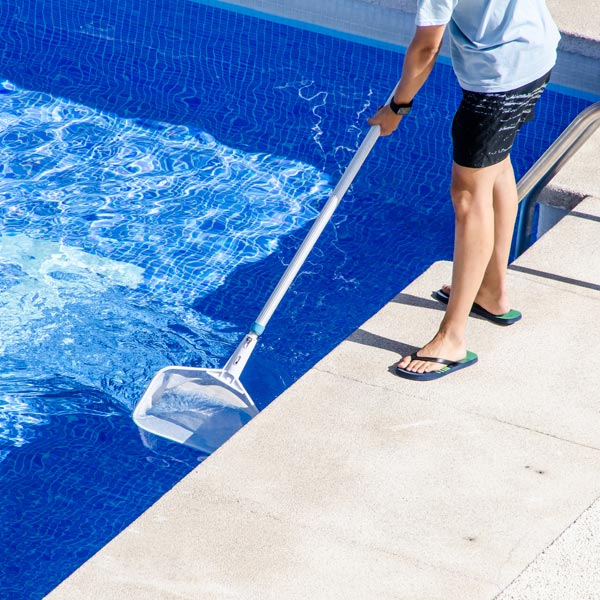 Repairs, Inspections, & More for Residential Pools
While maintenance and cleaning are important to keep your pool a healthy and functional residential feature, breakdowns and leaks are virtually inevitable. Millennium Pools & Spas performs all the following services:
Technical Repairs
When your pool isn't running as it should, let our team make the necessary repairs and replacements to its components. Our technical knowledge and skillset ensure your pool functions at its best.
Pool Inspection
Whether your pool shows signs of struggle or it's been a while since the last time it was inspected, our technicians check all the essential elements of your pool. By examining the components and other factors of its function, we can determine if your pool needs repairs and how to fix it.
Leak Detection and Repair
Does your pool seem to lose water? A leak can cost you a significant amount of money and cause damage to your property. We put expert care into detecting leaks and making repairs so that your pool doesn't become a money pit.
Diagnosis and Replacement of a Leaking Pipe
When a pipe leaks, your water and energy bills can go up while countless gallons of water pour into your property. Our team is trained to determine when a pipe is leaking and fix it conclusively.
Pool, Spa, and Fountain Repairs
Pool repairs are an integral part of our business, but there are other water features at your home that need attention. If you have a dysfunctional fountain or spa, we provide repairs to restore them to their best capacity.
Schedule Service at Your Home
Whenever you need maintenance, repairs, and inspections in Virginia, Washington, DC, or Maryland, you can trust the team at Millennium Pools & Spas. We're ready to help you beat the heat in your residential pool.
Request an Estimate
Our estimates are free, professional and fair. Most estimates require a site visit. Response time will vary depending on the time of the year and the type of request.