Skip to Content
Residential Pool Repair in Maryland
Your Pool Repair Experts Since 2006
 When the heat begins to set in, there's no better way to cool off and relax than by taking a dip in your very own pool. But when something goes wrong with your pool, it can quickly become a summer nightmare. Fortunately, the pool repair experts at Millennium Pools & Spas are here to help. We've been providing pool repair in Virginia, Washington DC, and Maryland since 2006, and our experienced technicians have seen it all. We're here to help you get your pool back up and running so you can enjoy the summer sun. Contact us today to learn more or to speak with one of our professional team members about your pool repair.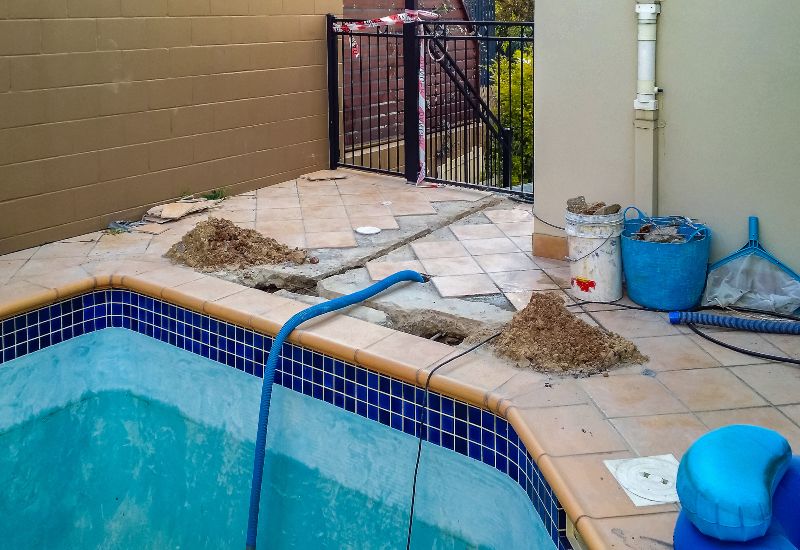 Pool Repair Services
Our swimming pool repair services are designed to fix any problem you may be experiencing with your pool. From cracks and leaks to faulty filters and pumps, we can handle any repair you need. We understand that pools are a big investment, and we're dedicated to helping you keep yours in top condition. Our team of pool contractors offers a wide range of pool repair services, such as:
Technical repairs
Pool heater repair
Pool pump repair
Structural pool repair
Our Pool Repair Process
Your pool repair process will begin with a thorough pool inspection. Our team will carefully examine your pool and identify the source of the problem. Once we've determined the cause, we'll provide you with a detailed estimate of the repairs needed. We'll then get to work repairing your pool so you can get back to enjoying it. We can also advise you on the best ways to prevent pool problems from happening again.
Our Pool Repair Experts Can Help with Common Pool Issues
Our pool repair experts can help you solve common pool issues. Our qualified staff is industry-trained, and we have a commitment to 100% customer satisfaction. Our pool contractors provide comprehensive pool repair and pool heater repair services to accommodate all your commercial pool or residential pool needs. Some of the common pool issues we can tackle include:
Leaks
Clogged pump impellers
Poor water circulation
Broken heaters
Faulty pilot lights
Cracks
And more!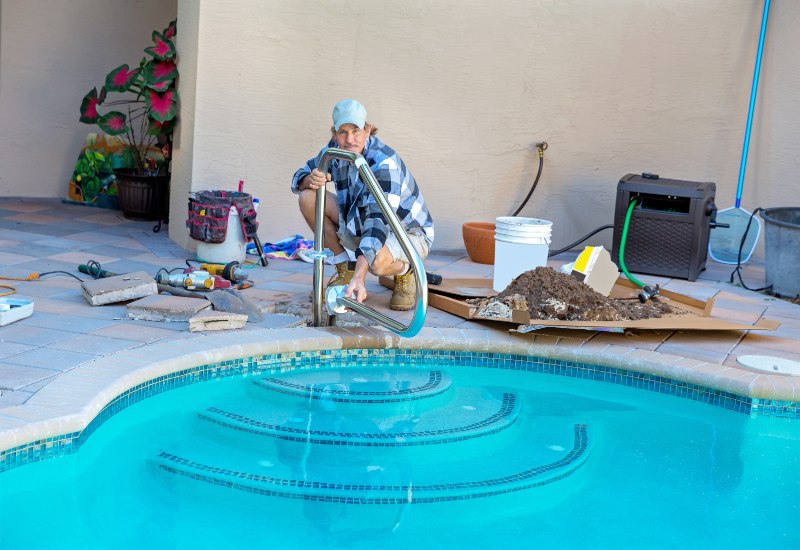 Pool Structural Repairs in Virginia, Washington DC, and Maryland
If your pool leaks or cracks, our team can provide the structural pool repairs you need. We have a wide range of experience fixing all types of pool issues and are equipped to handle even the most challenging repairs. Common pool structural repairs we provide include:
Hydrostatic Valve Replacement
VGB Products
Stingl Switch
Vac Alert
VGB Compliant Main Drains
Pool Plumbing, Skimmers, and Main Drains
Pool Filter System & Underground Pool Plumbing Repairs in Maryland
Your pool's filtration system is one of the most important components of your pool. Without it, your pool will quickly become dirty and unusable. Our team can repair or replace any part of your pool's filtration system, including the underground plumbing. We also offer regular maintenance services & packages to keep your filtration system running smoothly.
Choose Millennium Pools & Spas in Virginia, Washington, DC &  Maryland
The founders of Millennium Pools & Spas in Virginia, Washington DC, and Maryland have more than 30 years of combined pool repair experience. Our staff of pool contractors is experts in their fields, with industry training to back them up. We also offer warranties on our services to ensure that you are completely satisfied with your pool repair.
Get Your Pool Repair Estimate Today
If you're having problems with your pool, don't wait to get the repairs you need. Contact Millennium Pools & Spas today for expert pool repair in Virginia, Washington DC, and Maryland. You can fill out our online form to get your pool repair estimate or give us a call to speak with a member of our professional team.
Request an Estimate
Our estimates are free, professional, and fair. Most estimates require a site visit. Response time will vary depending on the time of the year and the type of request.