Skip to Content
Residential Pool Services
Enjoy Your Pool's Full Potential with Millennium's Residential Pool Services
Find the perfect summer escape with your very own swimming pool! A residential pool offers endless hours of relaxation and is the perfect backyard getaway for any family. Whether you're relaxing after a long day at work, hosting a birthday party or neighborhood get-together, or getting in those morning laps to burn some calories, a swimming pool is a worthwhile addition to any home. The dedicated team at Millennium Pools & Spas can help you enjoy your swimming pool even more with our residential pool service—we'll take care of cleaning, maintenance, and even pool opening and closing!
Our Residential Pool Services
Reasons to Hire a Professional Pool Service
To get the most out of your pool area, you'll want to make sure it stays clean and safe for the entire family. When you work with a professional home pool service like Millennium Pools & Spas to maintain your pool, you'll enjoy the benefits of a beautiful oasis without needing to spend your time maintaining or cleaning it. With our expansive swimming pool services, choosing Millennium Pools & Spas provides multiple benefits, including but not limited to:
Pool Upkeep & Maintenance: Caring for your pool properly requires the best and most experienced professionals. With their years of experience, the pool service providers at Millennium Pools & Spas will undergo a full evaluation of your pool and provide any and all resources you need to maintain it. Whether it's cleaning chemicals or tools for properly maintaining your tiles, we come prepared so you won't have to purchase these items in a store.
Leak Prevention + Damage Prevention: Your water's pH isn't the only thing that needs to be maintained. With our dedicated pool service, we will be sure to investigate and fix leaks, deteriorating materials, and all inner filtration systems. You deserve the peace of mind, and Millennium Pools & Spas will ensure a hassle-free experience.
Damage + Seasonal Protection: Just because we are only able to swim during the warm months doesn't mean that your pool shouldn't be protected and observed when it's closed. Whether you're opening your pool at the beginning of summer, or closing it during the start of autumn, Millennium Pools & Spas' professionals will ensure that your pool remains in optimal conditions regardless of what Mother Nature throws at it.
More Time for You: Nothing is worse than wasting a beautiful summer day on pool upkeep when you should be having fun in the sun. With a team dedicated to providing diligent pool maintenance packages, you can sit back, relax, and enjoy the day.
Keep an Eye Out for Signs of a Pool Leak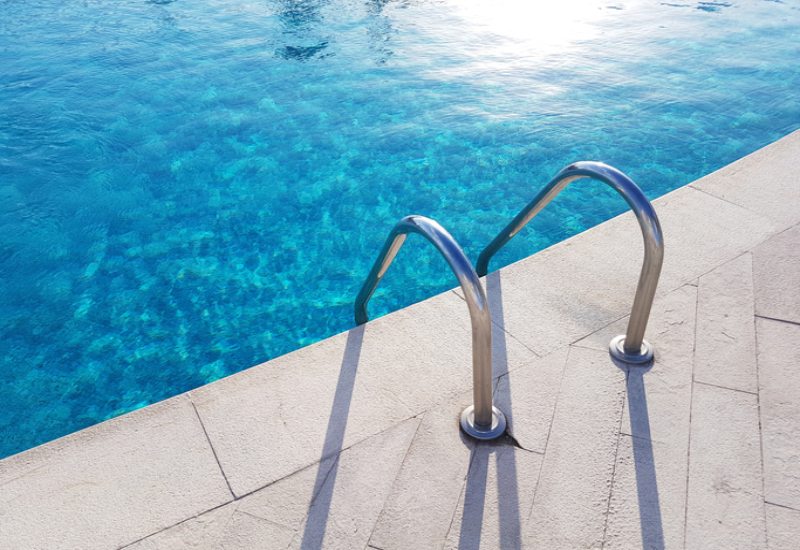 Pool leaks not only affect the water level but also significantly impact its quality. To make sure your pool stays open and protected year-round, Millennium Pools & Spas also offers pool leak detection and pool repair near Frederick, MD. Regardless of your residential pool service needs, contact us today for a free estimate.
Seeing your water level drop slightly on a day-to-day basis? No need to fret: normal evaporation tends to cause about 1/4" of water loss per day. However, if you notice a dropping water level that is substantially greater than this amount, chances are your pool has a leak. Think that a small leak isn't a big deal? Think again, Specifically:
Pool leaks can cause water to drain into areas it should not be in. This may cause the surrounding pool structure or pool deck to shift, crack, or even rot. Pool leaks can also significantly impact nearby landscaping and natural vegetation.
Water loss affects the quality and effectiveness of your pool chemicals. A leak can easily cause unclean water and/or algal growth.
Request an Estimate
No matter your issue, our residential pool service estimates are free, professional, and fairly priced. For the best and most accurate estimate, site visits are required. Response time will fluctuate based upon seasonality and the type of request