Skip to Content
Pool Renovation Services by Millennium Pools & Spas
If you're a Frederick, MD or Springfield, VA resident looking for residential or commercial pool renovation services, turn to our experienced team at Millennium Pools & Spas for assistance! Aside from significantly enhancing the appearance of your outdoor space, a pool renovation provides numerous other benefits and can increase the value of your home or business. Update the look of your pool or spa by replenishing a finish that has become worn over the years, replacing old pool tile, and everything in between! Our team has all the tools, skills, and knowledge to transform the look of your swimming pool completely.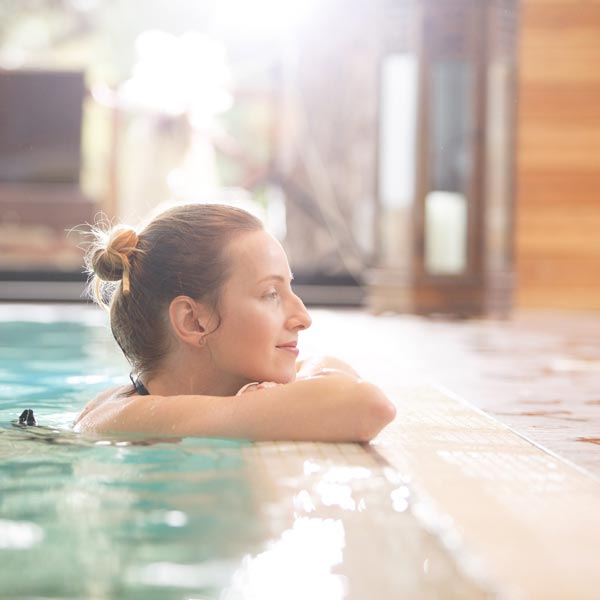 Factors to Consider
There are many factors to consider when deciding to take on residential and commercial pool renovations, and the professionals at Millennium Pools & Spas are here to help! Are you sick of dealing with a pool that has the equipment and structural problems? Did the house you just moved in to come with a pool or fountain that doesn't match your design needs? Have no fear! Our team can provide renovation services for:
We Deliver the Solutions You Need
When you call on our residential or commercial pool renovation services, we guarantee we can deliver the solutions you need while simultaneously adhering to your budget. We will be with you every step of the way to ensure complete compliance with your exact wishes. Some pool renovations to consider include:
LED Lighting
If your current pool lights aren't cutting it, consider upgrading to LED lighting. This is an energy-efficient option and a relatively inexpensive renovation that will make your pool feel brand new! LED lighting comes in a variety of different styles and colors, so you're sure to find something great.
This is a popular option that will make your pool appear brand new! Depending on your design preferences, customers can choose to resurface their pool with tiles, quartz, pebbles, and other aggregate finishes for an impressive and beautiful renovation.
Waterline Tile
Waterline tiling will give your pool an immediate face-lift. No matter how simple or extravagant, new tiling is a great way to add a splash of personality to your pool.
Are you ready to have your very own ocean oasis right in your backyard? Saltwater is an excellent alternative to regular water that needs loads of chlorine added to it. You'll save money through easier maintenance and taking chlorine completely off your pool budget!
Pool enclosures are ideal for those families with small children running around. Make sure your pool area is adequately secured to avoid any unwanted accidents on your property altogether.
Options
The options surrounding our residential and commercial pool renovation services are boundless! Whatever you can imagine, the seasoned team at Millennium Pools & Spas is ready to deliver. In addition to the renovation projects, we also offer pool repair and maintenance services to ensure our installations last for years to come.
Pool Renovation Ideas
Don't let your outdated, yet still usable pool at your residential or commercial property become an eyesore. We have all the solutions to turn your backyard into a space you and your family can enjoy all summer long. Need some help thinking up your ideal pool renovations? We have compiled a list of our most commonly requested pool renovation services. They include the following:
New pool deck; stone, pavers, brick or wood
Add a tanning shelf or long bench in the shallow end
Waterfall, cascades, or laminar deck jets
Planter areas, with small trees and large bushes
Glass pool fencing for improved safety
Pavilion, pergola, or pool house
New pump, filter, heater, valves
Add a spillover spa
Add an outdoor kitchen and fireplace
And more!
If these ideas sound great, but you'd like more visuals before reaching out to our residential pool renovation services, check out our residential gallery. We can turn any backyard or business property into an island paradise with our full range of residential and commercial renovation services.
The Pool Remodel Process
When you choose our team for residential or commercial pool renovation services, we won't just offer stellar pool care, but we'll also provide exemplary customer care. When you've been in the industry as long as we have, you know a business is nothing without its customers. Our team of pool experts will keep you updated throughout every step of your pool's renovations, so you're never left in the dark. Additionally, we strive to be a reliable resource for all our customers' renovation inquiries. That's why we have compiled a step-by-step explanation of the renovation process for your convenience:
The pool is drained
The pool's surface is chipped and primed
Application of the grout and tile
Surface/pebble application
Final acid wash
Water is added
Chemicals added (if applicable)
Why Choose Millennium Pools & Spas?
With over three decades of experience in the industry, Millennium Pools & Spas has been providing customers with quality repair, renovation, and new construction services that go above and beyond the competition. Whether you are planning a small repair or a complete overhaul, our staff is ready to sit down with you, work to understand your needs, and create a finished project that perfectly matches your vision. Learn more about our Virginia, Washington DC, and Maryland pool services by calling us at 703-939-5062 in Virginia or 301-591-3750 in Maryland today!
Request an Estimate
Our estimates are free, professional and fair. Most estimates require a site visit. Response time will vary depending on the time of the year and the type of request.