Skip to Content
Technical Residential Pool Repairs in Maryland
Residential & Commercial Pool Repair Services
Your swimming pool is like an oasis in the middle of the desert on a hot summer day. But when something goes wrong with your pool, you need a reliable team to perform pool repair services. Millennium Pools & Spas offers professional swimming pool repairs for home and business owners in Virginia, DC, and Maryland. Our swimming pool experts can fix all types of problems with your swimming pool to ensure it's safe for an enjoyable swimming season. Learn more about the types of repairs we can perform and our process, and get in touch with us today to request your pool repair estimate.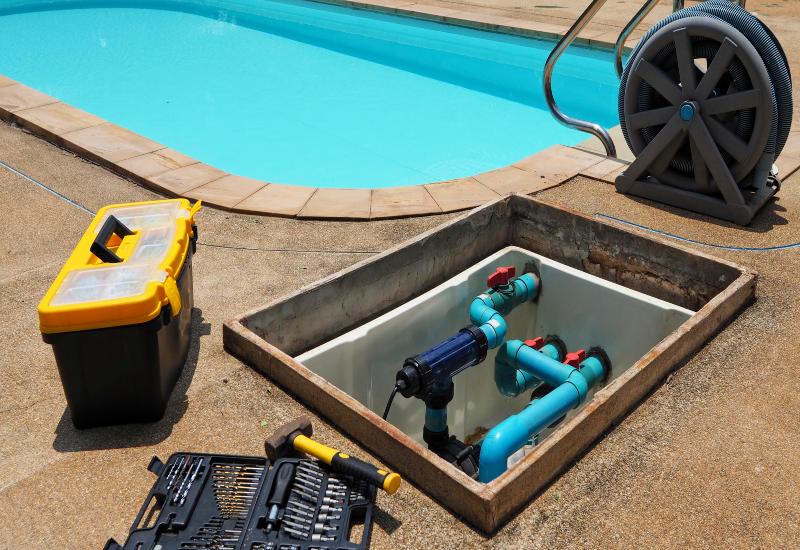 What Are Swimming Pool Repair Services?
Swimming pool repairs encompass a broad range of services designed to fix any problems with your residential or commercial swimming pool. Our team has the experience, expertise, and equipment necessary to repair any swimming pool. You're in capable hands if you've been searching for pool repair near me, pool pump repair near me, swimming pool repair near me, or pool pump repair service near me.
Performing All Types of Swimming Pool Repairs
Our team performs all types of common and uncommon swimming pool repairs. It's normal for pools to succumb to damage from wear and tear over the years. We offer pool repair and pool restoration options, depending on which is the better fit for your situation. You may need to have your pool's liner replaced, filter repaired, or heater replaced. Pool pump repair and pool heater repair are jobs we've performed countless times during our many years in business. Other swimming pool repairs we can take care of include clogged pump impellers, leaking pool filters, pump basket issues, pool water circulation problems, clogged pool cleanings, heaters not heating your water, cracks in the pool's substructure, and more.
Why Are Pool Repairs Important?
Your pool is just like other important investments you own, like a vehicle or HVAC system. If you neglect them and don't have them serviced from time to time, they will break down and cost you a lot of money and hassle. Taking care of your swimming pool problems early will save you time and money, not to mention you'll be able to enjoy your pool more. We also offer swimming pool maintenance & package services to prevent more significant, costly problems from developing.
Our Swimming Pool Repair Process
Your swimming pool contains a lot of parts that can break down or become damaged over time. We offer quick and efficient swimming pool repair services so you can enjoy your pool again. Our team starts with a pool inspection to find any problems before creating a repair plan. We provide you with an estimate for service and get your approval before we begin making repairs.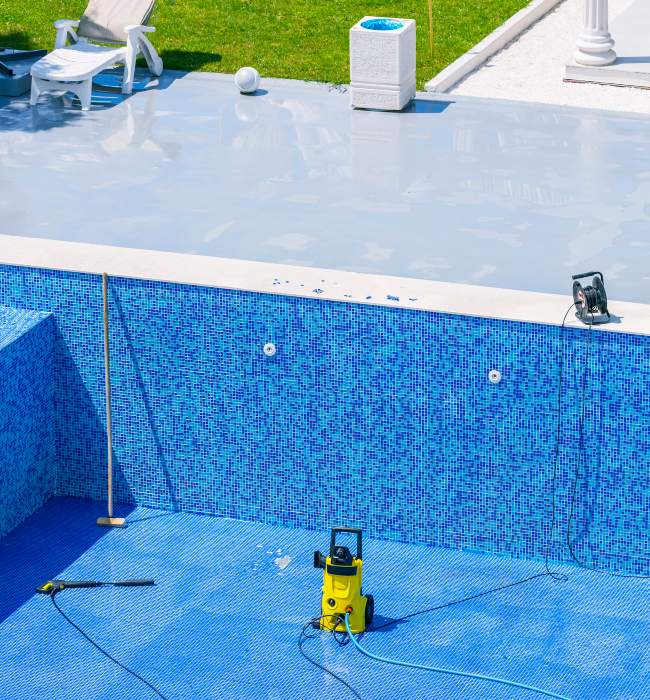 Dependable Repairs for Your Pool
We know your swimming pool was a significant investment, so we want to help you get the most for your money with our pool services and repairs. Our basic service calls include inspections and repairs, while our maintenance appointments take care of everything to keep your pool safe and working correctly. We can renovate the pool or remodel your pool if you're looking for a fresh start.
Choose Millennium Pools & Spas for Repairs
We know you have choices when it comes to swimming pool repairs in Virginia, DC, and Maryland, but we're confident that Millennium Pools & Spas is your best option. Our team has more than 35 years of experience with residential and commercial pools. We offer a 100% satisfaction guarantee, and customer service is our top priority. Contact us today to get started with an estimate.
Request an Estimate
Our estimates are free, professional, and fair. Most estimates require a site visit. Response time will vary depending on the time of the year and the type of request.