Skip to Content
Pool Closing Service in Frederick, MD and Springfield, VA
Pool Closing Service
We Are Here to Help You Close Down Your Pool in Frederick, MD, Springfield, VA, and Surrounding Areas
Millennium Pools & Spas will send out a professionally trained pool technician to close (winterize) your swimming pool. We have 30 years of experience in the pool industry and will help you get your pool properly winterized for the winter.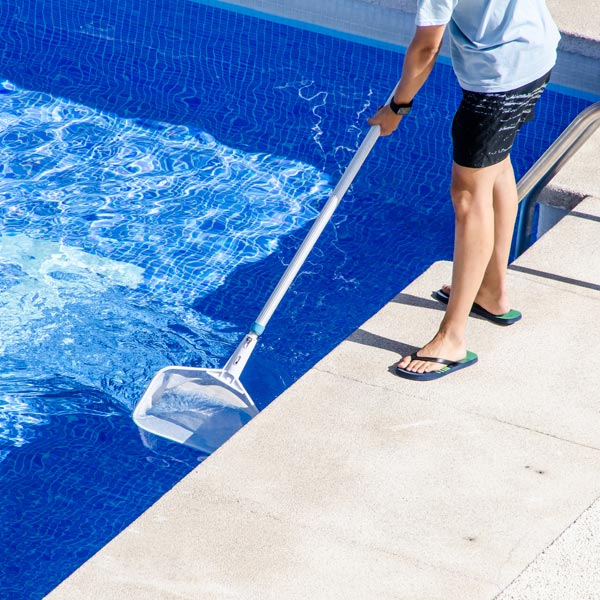 Pool Closing Winterize Service Includes the Following:
Water test
Add chemicals (chemicals are included with no extra fee!)
Install Winterizing plugs
Adjust water level
Blow out the lines
Remove skimmer baskets, cleaners, wall fittings
Drain all pumping, filtering, heating and chlorinating equipment
Store ladders and handrails
Cover the pool
Millennium Pools & Spas Closing Service Pricing
Starts at $375.00 With Chemicals Included!
No Cover
$325.00
Standard Mesh Cover
$375.00
Water Bag Cover
$395.00
Pool/Spa Combo
$415.00
Pool/Spa Dual Systems (2 filters, 2 pumps)
**Additional pumps/features are $25/each.
This would be for a waterfall or additional Jet Pump on Spa.
$475.00
In-Floor cleaning System (such as Caretaker)
Additional $50
We recommend booking 2 winter visits to treat your pool in the late fall and early spring. These visits are $125 per visit, or $220 for 2 visits. We will test and treat water, adjust cover, and check system.
Payments We Accept:
Cash, Check, Visa, or Mastercard
Customer Responsibilities:
Make certain electrical power and domestic water to the equipment area is turned on.
Request an Estimate
Our estimates are free, professional and fair. Most estimates require a site visit. Response time will vary depending on the time of the year and the type of request.