Skip to Content
Maryland & Virginia's Experts in Pool Resurfacing
Pool resurfacing should be left to professionals with years of experience in various methods and materials to ensure a high-quality job. Millennium Pools & Spas has over 35 years of experience providing commercial and residential pool services in Virginia, Maryland, and Washington. A substantial part of our business is pool resurfacing. We specialize in a wide array of options for your home or business, including pool plaster, pool tile repair and installation, and many other services for your pool's deck and interior.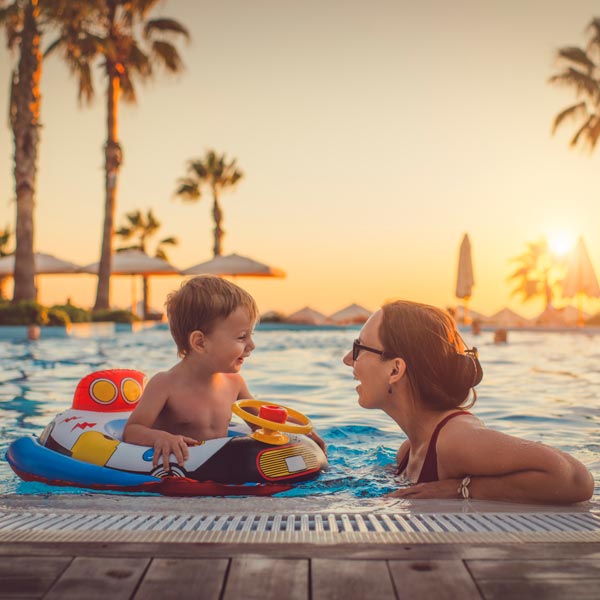 Resurfacing Options for Your Interior, Deck, & More
Millennium Pools & Spas is well-versed in proper pool care and construction, including resurfacing. With plaster, paint, or a liner, you can waterproof your pool's interior while giving it a personal touch with colors and patterns. Reach out to us if you need any of the following pool resurfacing services:
Plaster is the most time-tested pool surface with a long lifespan, which makes it the most economical option for the interior. We can apply plaster in a wide variety of colors and tints to compliment your style.
Using materials like concrete or pool coping stone, we separate your pool from the decking by creating a bond beam at the top of the structure. Pool coping gives you a chance to add a decorative accent to your pool's appearance.
You can give your pool's interior an elegant and unique look using any pool tile of your choice. These tiles come in a wide variety of colors, shapes, and designs. Line the walls and floor of your pool with a ceramic medley of blue, copper, and more in designs like herringbone, checkerboard, and other layouts.
Pool Decks
The material and color you choose for your pool deck is completely up to your taste and needs. We can lay a concrete deck that connects virtually seamlessly with your bond beam, or an intricate pattern of stone or pavers can comprise your pool deck resurfacing.
Our team will customize the color of your pool's interior using options like epoxy pool paint to seal it and give it an appealing look. When you're worried about your pool resurfacing cost, pool painting is an affordable way to finish the interior. Pool deck paint on a concrete surface also gives you a chance to personalize the deck around your pool.
With a polyvinyl chloride (PVC) liner in your pool, we can accommodate nearly every type of pool and waterproof the interior with this durable method. These pool shells can provide dependable service for up to 25 years.
You get a custom fit for your pool when we install a vinyl liner. These liners come in a variety of patterns and thicknesses from which you can choose, and our team carefully measures your pool to ensure we get a precise fit.
Request an Estimate
Our estimates are free, professional and fair. Most estimates require a site visit. Response time will vary depending on the time of the year and the type of request.