Skip to Content
Maintenance and Preventative Care Contracts
Maintenance & Preventative Care Contracts for Pools
As pool and water feature service and repair experts for Virginia, Maryland, and Washington businesses, Millennium Pools & Spas is proud of our work with commercial customers of all types. Whether you're a hotel with a busy outdoor pool in the summer or your courtyard fountain is a beautiful centerpiece to your professional building, we want to help you maintain their function and beauty. To ensure you get regular care that emphasizes quality on every project, we offer maintenance and preventative care contracts.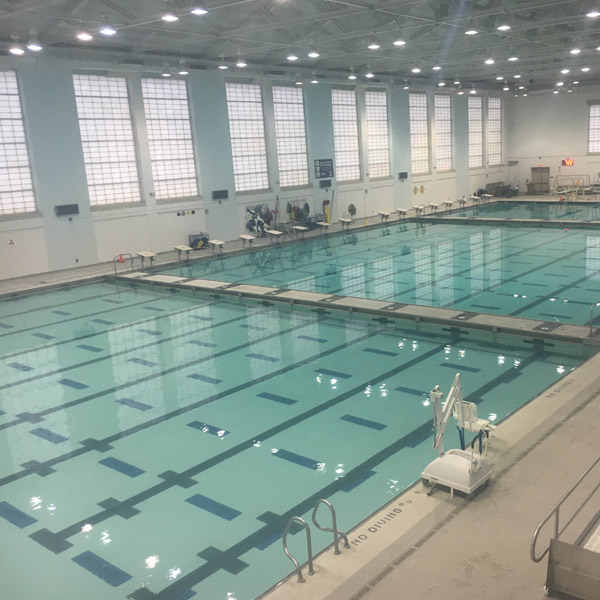 Professional Service for Businesses' Water Features
Commercial customers are welcome to benefit from our expertise in a wide variety of maintenance and preventative services for their pools, spas, and more. We offer expert detection, repair, and service to ensure your business doesn't suffer from a leaking pool or faulty fountain. Reach out to us for any of the following:
Pool, Spa, and Fountain Repairs
Our team has a diverse skillset to address problems with various water features at your business. If you have issues with your pool, spa, or fountain, we perform expert repairs to keep it running and looking its best.
Leak Detection and Repair
You might have a leak in your pool that's gradually costing you money and causing damage to your deck and property. Let us thoroughly examine your pool to find any leaks and repair them.
Deck Repair
Whether time, a pool leak, or an accident damages your deck, our trained team can handle a variety of issues that affect it. We address issues with the structure's stability, appearance, and durability to ensure it's safe and beautiful to walk on.
Spray Park / Splash Pad Service & Repair
Children love the fun and cooling relief of a spray park or splash pad during the hot summer months. With all the components that work together, you need professional care to keep it functioning at its best.
Fountain Service and Repair
Your commercial site might have a beautiful fountain feature near the entrance or in a courtyard. Our team performs the service and repairs to maintain it and restore its function following an accident or breakdown.
UV Disinfection Service
Ultraviolent (UV) disinfection is a highly effective method of shocking the pool water and eliminating harmful bacteria and other microorganisms. We encourage you to take advantage of our expertise in this sanitary technology for your business.
Maintain Your Company's Aquatic Features
Millennium Pools & Spas is on the job to ensure your pool, spa, fountain, or other water feature stays fully functional to attract customers and guests. During the summer, the calming tinkle and cool feel of water will help you fill your rooms and sustain a beautiful commercial property.
Request an Estimate
Our estimates are free, professional and fair. Most estimates require a site visit. Response time will vary depending on the time of the year and the type of request.