Skip to Content
Residential Automatic Swimming Pool Covers in Maryland
Contact Us if You Are Looking for an Automatic Pool Cover
Whether you are looking to protect your pool, keep it clean, or keep it or warm, automatic pool covers are a perfect addition to your inground pool in Maryland. They are easy to use, safe, and reliable. Contact Millennium Pools and Spas today to get your custom-built cover.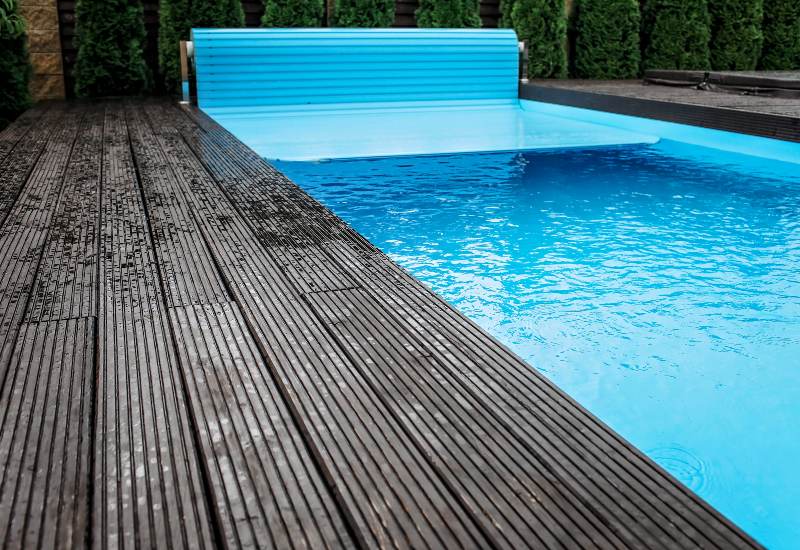 Automatic Pool Covers Are Essential for Your Home
If you have recently renovated your pool or have finally built your dream pool, an automatic pool cover is ideal for you. Automatic pool covers have gained popularity among our customers for being safe, easy, and reliable. They protect your investment, keeping your pool safe from dramatic climate changes, sun exposure, twigs, dirt, and more. They also add a layer of protection to you and your loved ones. Automatic pool covers to create a resilient layer that no animal or child can penetrate, keeping those you love safe and sound. Automatic pool covers are custom-made to fit your pool.
How Do Automatic Pool Covers Work?
An automatic pool cover is a retractable blanket that goes over your pool, allowing you to cover or uncover your pool with the simple touch of a button. It is made of a resilient material and can be custom fitted to your pool. Finding the perfect automatic pool cover system will depend on your pool. We offer these state-of-the-art systems:
Edge systems or top track systems – These can be used in new or existing pools. They can be mounted to the surface of the deck or under an aluminum lid.
Under track systems – This type of system is installed under the pool coping, hiding it from view.
Recessed track systems – This type of system is for new pools only. It features an aluminum track hidden in the deck during the construction process.
No matter which automatic pool cover system you choose, it must be installed by a professional. Millennium Pools and Spas has a team of licensed electricians that will take care of all the wiring and installation for you. Speak to our team members today to receive your free estimate.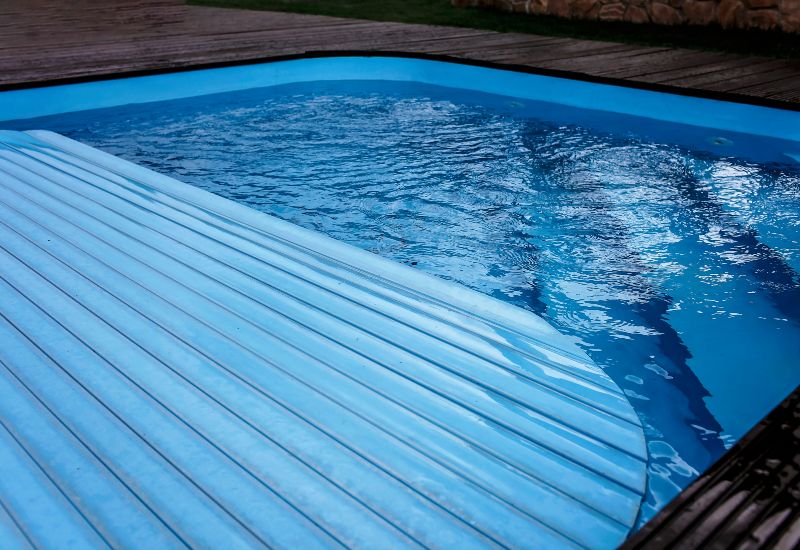 Features of Automatic Pool Covers
Automatic pool covers are made of heavy resistant vinyl, which is made to support over 485 pounds. The mechanism involved to make the cover automatic is reliable and easy to use, making it the most convenient and time-saving option to keep your pool covered and protected.
Benefits of Automatic Pool Covers
Aside from keeping children and pets out of harm's way, automatic pool covers offer several savings and benefits:
Reduce water evaporation up to 90%
Keep your pool clean from dirt, leaves, twigs, and insects
Keep your pool warm longer in the fall and winter months
Reduce chemical use up to 70%
Millennium Pools and Spas Stands for Quality and Service
We have provided customers with continuous quality and service over the last 10 years. We understand the trust you put in us when choosing us to create, renovate, or restore your pool, and we cherish the opportunity to exceed your expectations. The team at Millennium Pools and Spas is dedicated to finding the perfect automatic cover for you and your family.
Contact Us to Learn More About Automatic Pool Covers
If you are ready or interested in getting your automatic pool cover, our team of experts here at Millennium Pools and Spas is ready to help. We offer the best quality and service and look forward to making your outdoor space safer. Contact our team today and get your free estimate!
Request an Estimate
Our estimates are free, professional and fair. Most estimates require a site visit. Response time will vary depending on the time of the year and the type of request.