Skip to Content
Renovation & Construction in Virginia, Maryland, and Washington, DC
Handling Virginia's Pool Renovation & Construction Needs
Finding a well-qualified pool service to maintain your current pool is a valuable asset to enjoying the warmer months in Virginia, Maryland, and Washington, DC. When your pool requires more extensive work to safeguard your family and protect your home investment, Millennium Pools & Spas offers renovation and construction services. It takes years of experience and gathered skills to handle the upgrades, repairs, and other work on a pool, and we've spent the last 35 years serving residential clients in virtually all their home aquatic needs. Whether you're building a new pool or making changes and updates to your current one, our team of professionals will ensure you and your family make the most of the swimming season.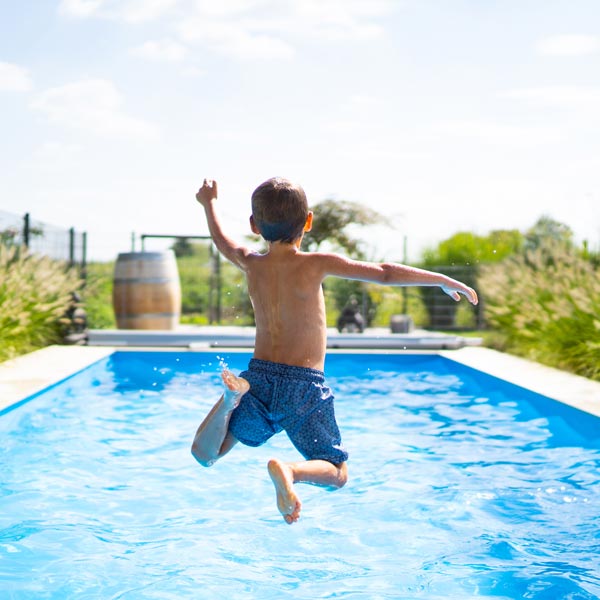 Options for Residential Customers
Millennium Pools & Spas wants to make sure our team of skilled experts covers your pool construction needs. Whether your pool needs updating, repairs, or you finally decided to build one in your backyard, we can help you. Our pool renovation and construction services encompass a broad range of project needs, including the following:
New Pool Construction
Make sure your new pool gets built without any leaks or defects by calling us. We work with you to determine the design that fits your property and your style, including the size, shape, and depth. Our team's attention to detail and quality ensures you get a pool you can be proud of.
Baby Lock Fence Installation
Minimize the risk of little ones stumbling into the pool by having us install a baby lock fence. Keeping your pool fully enclosed to protect small children is the safe route to take. When children grow big enough to walk, having locks on the gate will prevent accidents.
Salt Water Pool Systems
Having a saltwater pool system keeps your water clean with less eye and skin irritation than a chemically chlorinated pool. You'll enjoy the soft and silky feel of the water with an easy-to-maintain system that ensures your pool stays clean, clear, and comfortable.
Damaged PVC Pipe Removal
Repairing and replacing PVC pipes is a normal part of maintaining your pool. Having our professional team perform it will protect your pool's longevity and prevent future leaks. Damaged PVC pipes occur for many reasons, including poor installation. Make sure you hire technicians like ours with the training needed for efficient and conclusive work.
Millennium Pools & Spas Has Your Pool Work Covered
Enjoy your poolside summers at home with exceptional service from the professionals at Millennium Pools & Spas. We're ready to take care of your renovation and construction needs for a safe, functional, and comfortable residential pool, call us today for more information.
Request an Estimate
Our estimates are free, professional and fair. Most estimates require a site visit. Response time will vary depending on the time of the year and the type of request.