Skip to Content
Swimming Pool Renovations in Maryland
Contact Us When It's Time to Renovate Your Pool
Have you realized it's time to renovate your pool but don't know where to start? You have come to the right place. Millennium Pools and Spas has over 35 years of experience revamping and remodeling swimming pools in Virginia, DC, and Maryland. If you suspect your pool is showing signs of aging or leaking, a remodel might be the right step for you. Call us today to get your free estimate.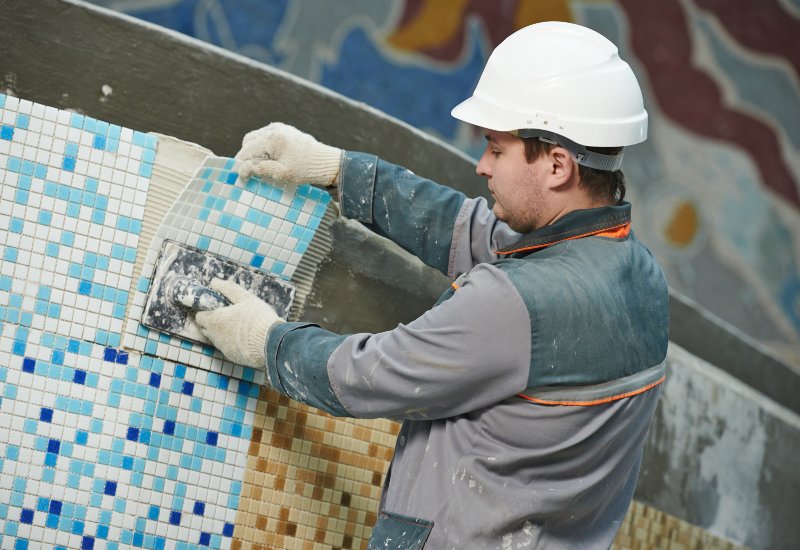 What Can I Expect From a Pool Renovation?
You may have realized your pool does not look as shinny or new as it used to look. That is quite normal. Outdoor swimming pools are exposed to the extreme temperatures of summer and winter, and over time, the signs of wear and tear begin to show. Renovating your pool can enhance the look of your outdoor space and add value to your home. Renovation encompasses many things, but you get to choose how you want to revamp your pool—whether it be a full pool resurfacing or change of technology—Millennium Pools and Spas can help you restore and make your pool look new again.
Commercial and Residential Pool Renovations
Whether you are looking to revamp your home or looking for commercial pool services, Millennium Pools and Spas is the right place for you. Our team specializes in pool maintenance, repair, cleaning, construction, and more. Commercial pool remodeling often includes keeping up with city safety codes, and we have the expertise to help you achieve that while also modernizing your pool. We have the experience you can trust and a team of highly skilled craftsmen that can conduct any size project in Virginia and Maryland.
How to Give Your Pool a Brand-New Look
Giving your pool new life doesn't just mean changing the way it looks, it also means changing the way it operates. Chances are that the pool you currently have has been working with older equipment. With new technology, your pool can be safer and easier to maintain and save you money. Millennium Pools and Spas can handle anything from upgrading a pool pump and heater system to a full-scale remodel of your outdoor space.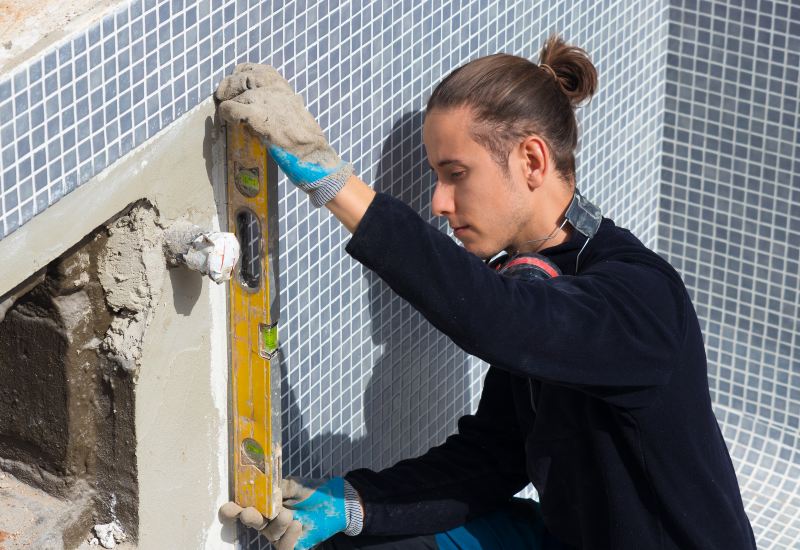 Signs That Its Time to Renovate Your Pool
If you are a pool owner, you should get used to the idea that your pool will most likely need a remodel at some point. If you want to avoid an expensive repair, watch out for these warning signs:
Leakage: This can be caused by physical damage in the structure of the pool.
Inefficient energy usage: If your pool is 10 years old or older, you should probably consider making a change into newer technology to make your pool eco-friendlier and help you save money over time.
Outdated lighting and pool style: Although these may be the biggest reasons to remodel your pool, it will also give us a chance to look at the overall health of your pool and equipment.
What Is Involved in the Pool Renovation Process?
If you have decided to remodel your pool, our team of professionals will determine what material your pool is constructed from since this dictates the remodeling process. After initial consultation and estimate, the renovation process begins. For the most part, you can expect your pool to be completely drained. Once it is empty, we will perform any repairs needed. We then remove any lining, or old damaged plaster and will install new pool tile or lining depending on your pool. Once that is completed, we fill your pool back up again.
Our Complete Renovation & Remodeling Services
 While we perform full renovation and remodeling services for both residential and commercial pools, we can also perform exact remodeling services you need completed. The most common remodeling services we offer include:
Resurfacing and replastering
Pool deck remodeling
Update plumbing, equipment, and lighting
Water feature additions
Customer Service and Experience You Can Trust
Millennium Pools and Spas offers customers unmatched pool services. With over 10 years of experience, our dedication to delivering professional-quality pool care has set us apart from the competition. We aim to provide you with stellar services and the solutions needed to enjoy the pool of your dreams. Whether you are looking to renovate your pool or need minor repairs, we are the right team for you. Contact us today to request a free estimate. To learn more about what our customers think of our services, check out our customer reviews.
Request an Estimate
Our estimates are free, professional and fair. Most estimates require a site visit. Response time will vary depending on the time of the year and the type of request.