Skip to Content
Commercial Pool Deck Repair
Commercial Pool Deck Repair in Frederick, MD & VA
Millennium Pools & Spas offers a wide range of commercial pool services throughout Frederick, MD and Springfield, VA, including commercial pool deck repair. Commercial pool repair can include resurfacing, sealing, coating, and much more. Whether you need hotel pool deck repair or another type of pool repair for your apartment, motel, gym, or other commercial businesses, we've got you covered. Maintaining your commercial facilities, such as swimming pools, is essential to maintaining your business's high standards and keeping your valued customers happy. With our commercial pool repair services, you can rest assured that we'll keep things looking and functioning their best.
The Benefits Of Commercial Pool Deck Resurfacing
When it comes to resurfacing your pool deck, there is a wide range of benefits. As an essential type of commercial pool deck repair, resurfacing your swimming pool helps it maintain its value and prolong its overall integrity. The benefits of  pool deck resurfacing include:
Flexibility For Various Styles & Budgets – Certain types of resurfacing materials can be cost-effective, while others can be costly. The wide range of remodeling options cater to a multitude of needs, wants, and funds.
Cost-Efficient Refresh That Looks Expensive – If the surface of your pool is still mostly intact, most of your pool deck foundation and underlying structural material can be reused during resurfacing, a cheaper alternative to replacing the entire pool deck. Depending on the material you opt to use, you'll be able to achieve your dream pool deck without having to break the bank. We can help you find the best material for your budget.
Helps Avoid Accidents – The premier pool deck resurfacing services we offer helps to eliminate imperfections on your pavement, including broken parts, unflattering stains, fading color, and more. With a slip-resistant surface, your pool area will be much safer.
Improved Appearance – Natural elements can savage smooth concrete, littering it with flaws. Pool deck resurfacing can help make your pool deck appear brand-new by enhancing its color and improving its pre-existing design.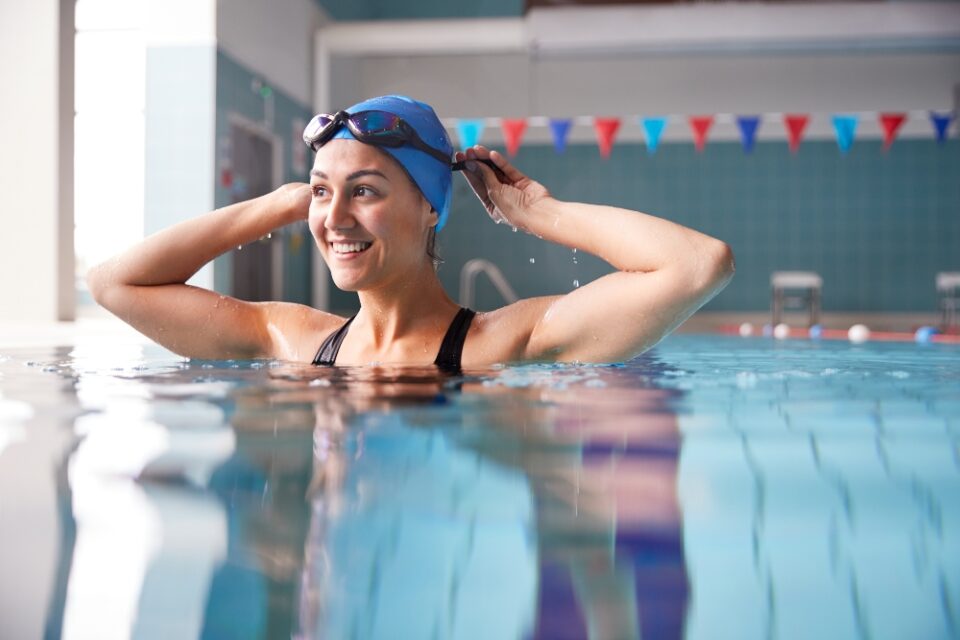 Why Choose Millennium Pools & Spas?
In addition to offering a wide range of residential pool services and commercial pool services throughout Frederick, MD and Springfield, VA, Millennium Pools & Spas also offers renovation services. With over 30 years of industry experience, you can rely on our professional team to get the job done right the first time. We have a well-qualified, industry-trained staff team to provide our valued customers with nothing less than the best customer service. Our commitment is to complete customer satisfaction with all of the work that we perform. Our service is specifically tailored to match the unique needs and goals of each of our customers.
Contact Us Today For Commercial Pool Deck Repair
You don't have to worry about maintaining your pool deck alone. The professional team at Millennium Pools & Spas can help. We want your commercial pool and commercial pool deck to avoid problems at all costs. Still, if problems ensue, we can help you fix them in a timely and efficient manner. Maintaining a high-quality community swimming pool area is important, whether you own apartment complexes, motels, or gyms. Whether you're looking to upgrade your current swimming pool area or install a brand-new one, our team has what it takes to get the job done. We'll ensure that your commercial swimming pool area is not only aesthetically appealing but also safe and easily accessible for your valued guests. Whichever commercial industry you are in, you can rely on Millennium Pools & Spas if you need to resurface or repair your commercial pool deck. To learn more about our services, contact our team today.