Skip to Content
Residential Pool Maintenance Packages in Maryland
Residential Pool
M
aintenance
A backyard pool is the perfect place to enjoy warm and sunny summer days, but an improperly maintained pool can ruin this experience for everyone. You have to keep your pool clean and balanced to ensure a successful and fun summer hangout spot. Luckily, the team at Millennium Pools and Spas is here to help you do just that with our residential pool maintenance services in Frederick, MD and Springfield, VA. We provide comprehensive maintenance services to ensure all important items on the checklist are completed. Our services not only help to ensure you have a clean and safe swimming environment for your family, but also helps to prolong the life of your pool equipment. A clean pool is a better functioning pool, and a better functioning pool lasts longer. Please reach out to us today to learn more about our maintenance packages.  
Set Up a Routine Pool Cleaning Schedule at Your Ho
m
e
The most important aspect of pool maintenance is not to get behind on services. Days, weeks, and months pass quickly in the summer, and pretty soon, you can't remember the last time you cleaned your pool. This can spell disaster for your pool, as it's hard to catch up after it's been neglected for too long. With assistance from the team at Millennium Pools and Spas, you won't have to keep track of your own pool cleaning schedule ever again. When you purchase one of our maintenance packages, we will complete your pool services on a regular basis, either weekly or biweekly. No more putting it off and forgetting about it until it's too late. We arrive every week or every other week to get the job done, with no effort from you
What

Our

M

aintenance Visits Include
If you have a pool at your home, you not only want to provide a safe and clean environment for your family, but you also want a backyard hangout to entertain guests. At Millennium Pool and Spas, we will make sure your pool is at its best from the beginning of the season until the final swim of the year with our weekly or biweekly maintenance packages. Our team will help you take full advantage of your pool all summer long, maintaining a place where you can relax solo, enjoy family time, or host backyard parties for the neighborhood. Whether you enroll in weekly or biweekly services, our visits will always include: 
Vacuuming the pool

 

Checking the pool chemicals

 

Cleaning the skimmers

 
Backwashing the filter

 

Blowing the deck area

 

Balancing of the water chemistry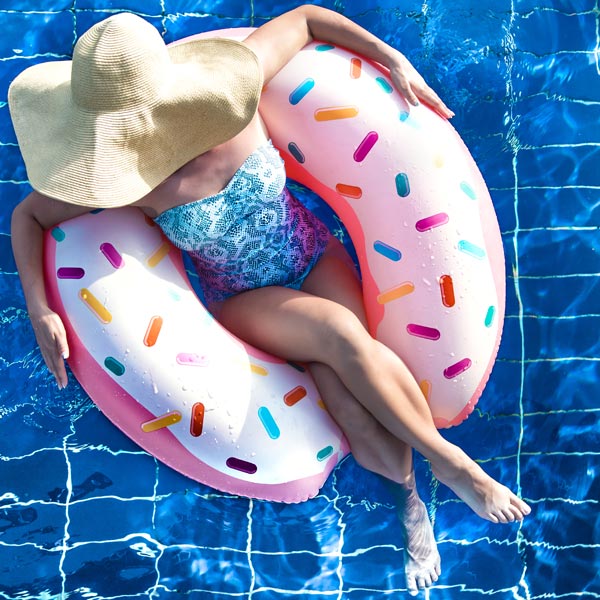 Our Pool Cleaning Packages
We know every homeowner has different needs when it comes to the maintenance of their pool. That's why we offer two package options, so you can choose which works best for you and your family. The frequency of services will depend on a variety of factors, including how often you use your pool, the weather in your area, how many people use the pool, and whether pets also partake in swimming activities. If you're unsure which of our packages to choose, our team can help you decide by speaking to you more about your pool usage. We're here to help you take the best care of your pool. Our residential pool maintenance packages include: 
Weekly Pool Maintenance
This package includes 15 weekly visits throughout the summer season, as well as both opening and closing services. Additional appointments beyond 15 will incur an additional fee per visit. Pricing is available upon request. Each visit will require about one hour. Our technician will review the condition of the water and may recommend that we visit twice a week for the first few weeks to keep the pool in a swimmable condition.
Biweekly Pool Maintenance
Our biweekly services are perfect for homeowners who wish to save some money and share the responsibility of cleaning their pool. This package includes eight biweekly visits as well as opening and closing services. Our technician will visit your home every other week to complete service, and in between each visit, you can do your part to maintain cleanliness by skimming any debris or vacuuming the pool. 
Contact Millenium Pools and Spas Today
If you are interested in learning more about our residential pool maintenance in Frederick, MD or Springfield, VA, please reach out to us today. We can answer any questions you might have, as well as discuss the unique needs of your pool. Let us help you keep your pool open and safe all summer long! 
Request an Estimate
Our estimates are free, professional and fair. Most estimates require a site visit. Response time will vary depending on the time of the year and the type of request.