Skip to Content
Does Your Pool Have a Leak?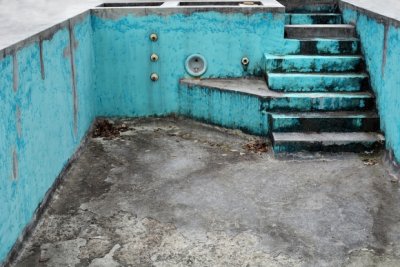 If you want to make sure your pool enjoys a long and efficient working life, you will need to take certain steps in order to keep it in shape, such as finding a reliable pool service company. It helps to understand how to tell if your pool is leaking so that you can call for pool service serving Springfield, VA if the need arises. You can start by checking the area around the pool for moisture, and you can double-check by keeping an eye on your water level over time. If you still cannot tell if your pool is leaking, you can always call your professional pool service company for an inspection. Keep reading to find out how to tell if your pool has a leak and requires pool care.
Checking for Moisture
A giant cannonball or a game of volleyball can result in some of your water escaping over the sides of the pool. However, this will not happen all of the time. A leak, on the other hand, will produce a different kind of effect. You can check to see if your pool is leaking by taking a walk around the perimeter and checking for moisture. If you see any signs of erosion around your pool area, you might be dealing with a leak.
Marking the Water Level
If you notice a suspect amount of moisture around the perimeter of your pool, consider taking additional steps to find out if there is a leak to address. Try using a piece of tape to mark the water level in your pool. You can then return the following day to find out if the water is at the same level. If your water level has dropped significantly, you could very well have a leak on your hands; remember that about a quarter-inch of daily water loss is normal.
Consulting a Pool Specialist
If you have taken these steps and you are still unsure of whether or not your pool is leaking, it may be time to bring in the professionals. Call your pool specialist so that he or she can come by and conduct an inspection and suggest a remedy for your problem.
Request an Estimate Today