Skip to Content
Keeping Your Commercial Pool Healthy and Safe with the International Swimming Pool and Spa Code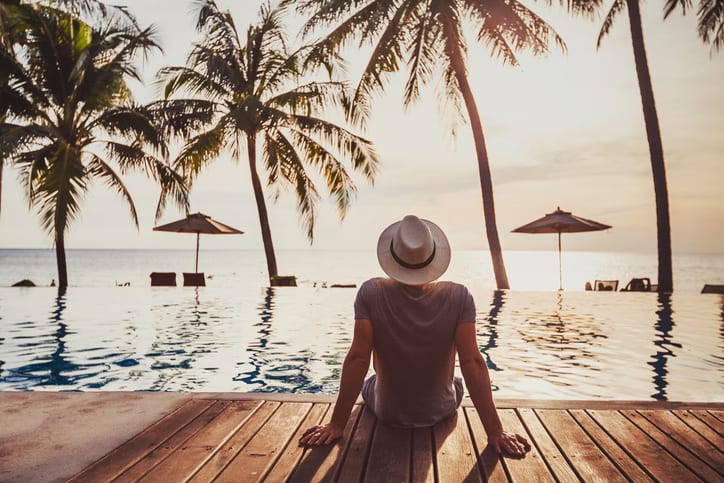 The International Code Council's International Swimming Pool and Spa Code (ISPSC) is a comprehensive, voluntary guidance document that regulates the minimum requirements for designing, constructing, altering, repairing, and maintaining swimming pools, spas, hot tubs, and other aquatic facilities. Follow the ISPSC to promote health and safety at your commercial pool.
What is the ISPSC?
The ICC Board launched this code in 2009 in an attempt to coordinate swimming pool codes with current regulations for increased water safety. It has gone through several reprintings in the past 10 years, with the 2018 edition serving as the most current version. The ISPSC has been adopted in 21 states, including Maryland and Virginia.
Virginia Graeme Baker Act Requirements
As a commercial pool owner, you are probably familiar with the Virginia Graeme Baker Pool and Spa Safety Act. This legislation is named after the tragic death of a seven-year-old girl who was entrapped by the powerful suction of a hot tub drain, which made it impossible to resurface for air.
The incident, which was declared "drowning by entrapment," occurred in 2002, and the Virginia Graeme Baker Act became law in 2007. The act requires all public pools and spas, both new and existing, to have drain covers that prevent suction entrapment. Adhering to the ISPSC ensures your pool meets or exceeds this federally mandated safety code.
Why Follow Guidelines in the ISPSC?
Beyond ensuring compliance with the Virginia Graeme Baker Act and all International Codes, complying with the ISPSC can help you prevent incidents at your commercial pool, including:
Drowning: No facility wants to be responsible for a child drowning. Despite the safety regulations in place today, drowning remains a leading cause of unintentional death for children ages 1 to 14. Even non-fatal drowning can cause devastating brain damage resulting in learning disabilities or permanent loss of basic functioning.
Injuries: Pool chemical injuries cause 3,000 to 5,000 emergency room visits per year. Almost half of the patients are under 18 years old. Injuries can also result from slips and falls, diving board incidents, lacerations from rough pool surfaces, and more. All of these may be reduced or avoided by following ISPSC guidelines.
Waterborne illnesses: Poor pool maintenance protocols may result in disease outbreaks. Proper chlorination and response to contaminants are necessary to prevent the spread of disease in swimming pools.
Closings due to public health hazards: If a commercial pool inspection reveals one or more safety violations, your facility may be required to close immediately. Adherence to the ISPSC helps prevent this, along with the resulting revenue loss and damage to your reputation.
Pool water contamination: More than half of public pool filter water contains coli or Pseudomonas aeruginosa, indicating fecal contamination. Make sure your pool isn't ranked among them!
Millennium Pool Service can design, build, and maintain your commercial pool according to the latest health and safety guidelines from the ICC. Please call us today in Frederick, MD or Springfield, VA to request an estimate.
Request an Estimate Today