Skip to Content
The Benefits of Investing in a Pool Cover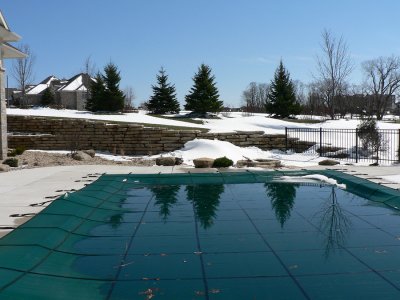 As summer comes to an end, it's time to start thinking about winterizing your swimming pool. While you may still use your pool during the fall, the time will come when the temperature drops low enough that you probably won't be swimming for a few months. During that time, it's important to make sure that your pool is well-protected. Having a pool cover in place is the perfect way to get your home pool ready for winter. Here are some of the chief advantages of buying a pool cover from a pool company in Springfield, VA.
Protecting your pool from damage. A lot of things can happen to a backyard swimming pool when you don't use it for a few months. Left unprotected, a swimming pool can become overrun with algae, which you'll then have to clean up before you can use your pool again in the spring. Snow and ice can also damage the tiles in your pool, leading to the need for expensive repairs.
Keeping pests out of your pool. An unprotected swimming pool will be an inviting target for pests. If you don't cover your pool, it could attract swarms of insects to your backyard, including mosquitoes and bees. Raccoons, feral cats, and other large pests could also get into your pool, thus obliging you to have your pool thoroughly cleaned once you're ready to use it again.
Request an Estimate Today