Skip to Content
Pool Renovations to Schedule for Winter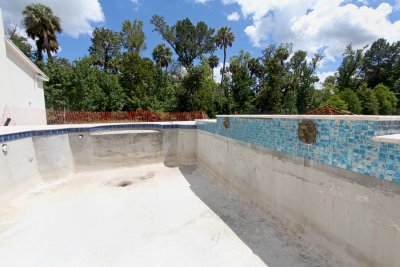 If you're anything like most pool owners, you probably use your swimming pool most frequently during the long summer months. However, your backyard pool doesn't disappear simply because you aren't using it as much. Winter is a great opportunity to renovate your pool, ensuring that you and your family can enjoy it even more when summer returns. If there are any pool projects that you've had in the back of your mind, this is the ideal time to contact a pool contractor near Frederick, MD, to talk about them. Here are some swimming pool renovations you might want to consider for the winter season.
Replacing your pool plaster. If your swimming pool is a decade or older, time and the chemicals in the water may have taken a toll on the plaster. There may be cracks and worn patches that need to be treated by a pool professional. Re-plastering your pool during renovation is also a great way to restore its appearance, allowing you to enjoy a new-looking pool in your backyard once again.
Replacing your pool tile. If the tile in your swimming pool has grown chipped or worn over the years, it's time to consider replacing it. This is a renovation you may have been putting off, especially if the problems are minor or restricted to some parts of your pool. However, replacing your pool's tile can make it look brand-new again, making this minor investment a truly rewarding one.
Repainting your pool. If you're tired of the way your swimming pool looks, giving it a fresh coat of paint can be the perfect solution. Repainting your pool can revitalize its appearance, making it look as sparkling and clean as it was when you first had it installed. If you're looking for the perfect renovation project for winter, consider making the investment in a new paint job.
Request an Estimate Today