Skip to Content
Causes of Water Loss in Your Pool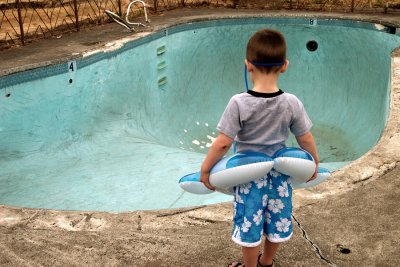 If you think you're in need of pool leak detection in Frederick, stop for a minute. There could be a few different reasons for water loss in your pool. If you're noticing your pool slowly, or quickly, losing water, contact your pool maintenance company for a more detailed diagnosis of the possible problem.
Evaporation
One of the biggest reasons a pool loses water is from a completely natural phenomenon: evaporation. Your pool is constantly exposed to the sun, wind, and other elements that can cause significant amounts of evaporation. If you keep it covered or surrounded by trees and other structures, the water will evaporate less. Also, your pool's evaporation is directly related to the amount of humidity in the air. With high humidity comes more water in the air, so your pool is less likely to evaporate as much. As the humidity decreases, though, you'll see your pool's water level drop.
Equipment Failure
The costly way your pool can lose water is due to equipment failure. This might be from a faulty part in the pool's system, or it could be due to a larger plumbing issue. No matter the reason, you'll want your residential pool service to come out and perform pool leak detection. This pool service might include pressure testing, equipment checks, and even scuba diving to check for leaks below the surface.
Pool Play
One of the more obvious, but often forgotten, elements of water loss comes from enjoying the pool. When your guests or children are playing in the pool and splashing around, they're letting water onto the deck and into the air. Performing a cannonball off the diving board is great fun, but it's also a little costly when it comes to filling up the pool. In the future, when your children play "Marco Polo" and splash around, tell them to be a little gentler with the water. It needs to go somewhere, and it should probably stay in your pool for as long as possible.

Request an Estimate Today