Skip to Content
Why You Need to Winterize Your Pool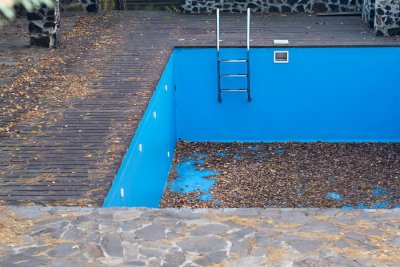 The winter season is just around the corner, and now is the time to talk to your pool service company about setting up a winterization service for your backyard pool. Winterizing your pool is among the most important steps of seasonal pool maintenance near Springfield, VA. When you hire a pool contractor to winterize your pool, you will be able to protect your new pool construction from the damaging effects of freezing winter temperatures. Here is an overview of the top reasons why you need to winterize your pool for the upcoming season.
Prevent Freezing
When the winter season arrives, outdoor temperatures can quickly drop well below freezing. If you allow the water in your pool to freeze over, you could cause serious damage to your pool liner and deck. In order to keep your pool from freezing, you will want to ask your pool contractor to drain the water out of your pool before the start of winter. Removing the water from your pool is a great way to keep it safe during the cold winter months.
Avoid Pump Damage
Along with draining all of the water out of your pool, your pool contractor will also take the time to disconnect your pool pump. During the winter months, your pool pump can crack or break if it is still connected to your pool's filtration system. Since pool pumps are easy to connect and disconnect, you will be able to easily hook your pump back up to your pool once the spring swimming season arrives.
Ensure Pool Safety
A pool can pose a safety threat to children and pets if it is not properly maintained during the winter months. When your technicians winterize your pool, they may place a safety cover over its entire surface. This cover will prevent accidental slips & falls and will ensure that your pets and children are safe around your pool during the chilly winter season.

Request an Estimate Today