Skip to Content
The Steps of Closing an in-Ground Pool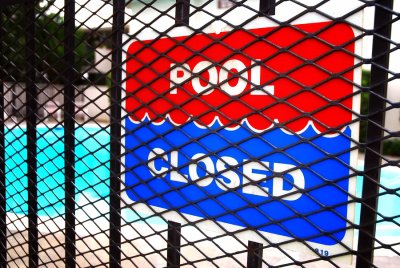 As you are preparing your commercial property for the holidays, you may want to hire your local pool service company to close up your pool for the winter. Taking the time to hire a pool company to close up your pool will help to protect your new pool construction from the potentially damaging effects of the winter season. An experienced company that offers pool maintenance near Springfield will have a special closing protocol that they use for all in-ground pools. Here is an overview of the primary steps that technicians use to close up an in-ground pool for the winter.
Test the Water and Add Chemicals
The first step of any pool closure is to test the water for its current chemical balance. Testing the chemicals in the pool water will allow your pool service technicians to identify the types of chemicals that need to be added during the winterization process. A top-rated pool service company may include pool chemicals as a part of the overall pool closure fee.
Adjust and Drain the Water Level
Once the pool's chemicals have been balanced, it will be time to adjust the water level in the pool, itself. If the water level is kept at the maximum fill line, the pool could be at risk of freezing over when outdoor temperatures drop below freezing. Your pool service technicians will know precisely how much water to drain during your winterization. Draining the water will also allow your technicians to eliminate excess water from your pool lines.
Drain Mechanical Pool Equipment
Your in-ground pool will likely be equipped with a mechanical pump, chlorinating unit, heating system, and filter. In order to protect these systems from damage during the winter season, your technicians may advise that you drain our mechanical pool equipment before temperatures drop below freezing. Once everything has been drained, your pool can be covered and closed up for use during the winter season.
Request an Estimate Today