Skip to Content
Reasons to Renovate Your Pool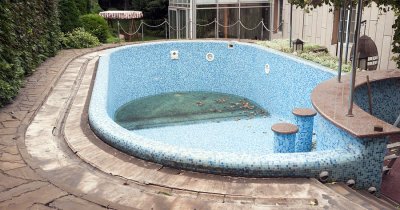 Part of regular pool maintenance is the possibility of a swimming pool renovation. As your pool is used throughout the years, you may begin to see more wear and tear, and that is where renovation comes in. Here are some common reasons you might consider a pool renovation with a pool contractor in Frederick, MD.
It Needs to Be Repaired
When your swimming pool has seen better days, it is time to call your pool company for a swimming pool renovation. Depending on the type of pool repairs, you may be able to get away with a simple fix where you need it. If you have bigger repairs—such as damaged pipes or broken tiles and plaster—it may be more beneficial to renovate the entire pool. You may find it a cheaper option to take care of the damages while also giving your pool a new look.
It Needs to Be Updated
There is new technology coming out every year. New pumps, heaters, and covers are all becoming more energy-efficient and providing cleaner solutions to caring for your pool. Even new aesthetic elements like lighting, fountains, and waterfalls provide opportunities to update a pool. To keep your swimming pool performing in top shape, and with more efficiency, you may consider renovating your pool to reflect the new technology. Some of this new technology may not require a complete renovation, but it is best to consult your pool company for more information.
Request an Estimate Today