Skip to Content
Maintaining Your Commercial Pool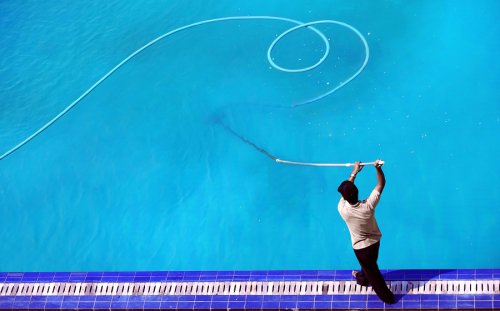 Some facilities, such as hotels and condominiums, do not always keep lifeguards on duty, which means that there is nobody there to handle routine maintenance. If your facility does not have a lifeguard, you may benefit from hiring a professional to take care of pool maintenance at your facility near Springfield, VA. To ensure that your pool remains clean, safe, and attractive for your guests, there are a few important pool maintenance tasks of which you should be aware.
The filtration and circulation system plays a critical role in maintaining water clarity. The filter elements require regular cleaning, and it's essential to check that your water is up to the minimum turnover rates required by your local health department codes. Another important factor for pool maintenance is balancing the pH and sanitizer levels.
Properly maintaining your pool can require a significant amount of effort and attention. To help ensure that your pool will remain consistently clean and functional, consider hiring a commercial pool service company to take care of its testing, cleaning, and care.
Request an Estimate Today