Skip to Content
Enhance Your Pool Design With New Coping Tiles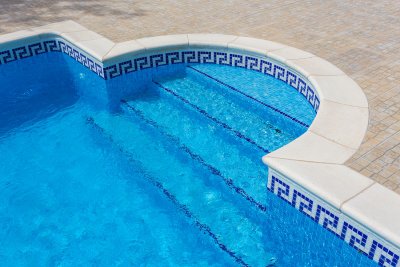 The design of your swimming pool renovation in Springfield, VA can make all the difference. The coping tiles, also known as "coping stones", make for one of many elements that contribute to that design, and they are also an element of your custom pool design that you can change along with your tastes. Make sure you choose the right kind of coping tiles to facilitate the design you have in mind so that you, your family, or your customers can enjoy the pool. You can even make your property more valuable by adding attractive and practical coping tiles, so choose wisely. Continue ahead and learn more about how you can enhance your pool design with new coping tiles.
Choosing the Right Type
Your coping tiles are important when it comes to the way your pool looks as well as how safe it will be for its users. Cantilevered and paver coping tiles can be a great choice if you're looking for something on the more affordable side, and they can be quite attractive additions to your pool. On a slightly higher price tier you will find brick and natural stone coping, which are often more attractive options. Think about what kind of style you're going for and what you're looking for in new coping tiles before you head out and make a decision.
Getting the Most Out of Your Pool
Different people buy their coping tiles of choice for different reasons, but they should always make you more inclined to enjoy your pool. Whether that means sitting by the water and reading a book or doing laps doesn't matter; your coping tiles should attract you and your friends to the pool, making it a worthwhile feature of your property.
Increasing Your Property's Value
In addition to enjoying your residential or commercial pool renovation yourself, your new coping tiles can make your property more valuable to potential buyers. Even if you want to stay in your home forever, it will never hurt to boost the value of your land. New coping tiles can revamp the overall look of your pool, and that stands out to potential buyers as well as friends and family.
Request an Estimate Today