Skip to Content
Signs You Need a New Pool Liner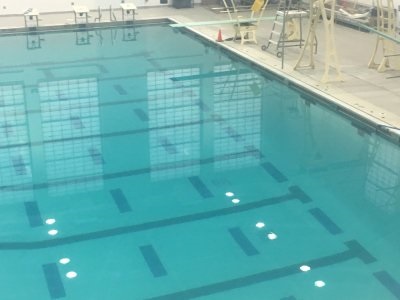 As rewarding as it can be to own a pool, it is important to understand the necessity of pool maintenance near Frederick. While your pool liner installation might have been flawless initially, it will not likely stay that way if you fail to pay attention to it. If your pool liner is cracked or stained, you might need a new pool liner for aesthetic reasons. However, a faulty pool liner can also cause the water level in your pool to drop. Read on for a look at a few signs that suggest you need a new pool liner.
Cracks and Wrinkles
Your swimming pool might serve a multitude of purposes, from entertaining the family to helping you train for your swimming tryouts. Many homeowners enjoy their pools for the aesthetic appeal it brings to the property; however, this group should recognize when there are issues with any aspect of the pool. The pool liner is susceptible to a few different aesthetic issues, including cracking and wrinkling. Factors like chemicals in the pool water and ultraviolet rays from the sun can crack your pool liner, while wrinkles may occur as a natural part of the aging of the pool. If you notice either, it may be time to look into getting a new pool liner.
Lost Water
Sometimes an old or worn-out pool liner can affect your pool in both aesthetic and practical ways. If you notice that the water level in your pool has been slowly but steadily lowering, it will be a good idea to have your pool liner inspected for punctures. As if the leaking of the pool wasn't a big enough problem, you must also be concerned with where the water ends up; it could end up damaging your property.
Stains
Cracking and wrinkling aren't the only aesthetic issues that your pool liner might face. You might also notice stains from rust or algae, which you cannot simply remove. Instead, you will have to find a new pool liner to restore your pool to its former aesthetic glory. Always call a pool expert if you need help.
Request an Estimate Today