Skip to Content
Know About Pool Remodeling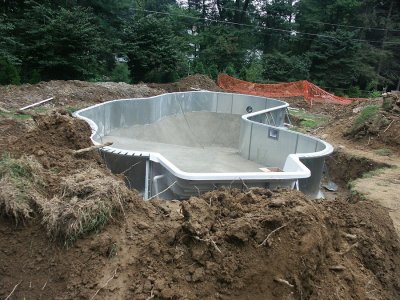 What to Know About Swimming Pool Remodeling
When it's hot outside, it doesn't matter what your pool looks like as long as the water is cool and refreshing. But after you take a dip and cool off, do you find yourself wishing you had a more attractive swimming pool? Or do you not throw as many pool parties as you would like because you're embarrassed about the state of your swimming pool and the surrounding areas? The good news is that you can get the pool of your dream without having to go through the new pool construction process again. Here are answers to some of the common questions homeowners have about swimming pool renovation in Springfield.
How much does a swimming pool remodeling cost?
It's hard to say how much your particular pool remodeling project will cost without knowing the specifics of your pool renovation plans. Obviously the more complex and involved the pool renovation is, the more expensive it will be. Discuss your vision with a pool remodeling company to learn how much it will cost to transform the look of your swimming pool.
How long does a pool remodel take?
Similar to the question of how much a pool remodeling project costs, the time it takes to complete a pool renovation depends on the scope of the work being done to your pool. A simple facelift, like refinishing the inside of the pool with plaster or tile, can take a few days while major pool renovations can take weeks or even months depending on how much digging and new construction is required. Your pool contractor will be able to provide you with a detailed timetable so you know exactly how long it will take to refresh the look of your pool.
What should I look for in a pool remodeling contractor?
There are a lot of pool companies in Springfield, but not a lot that specializes in pool remodeling. To save time and money on your pool renovation project, limit your search to contractors who either specialize in or have experience with pool remodeling. When you've narrowed down a few pool contractors who offer pool renovation services, ask for references and referrals, look for complaints or poor reviews online, and find out if they have a warranty.
Request an Estimate Today